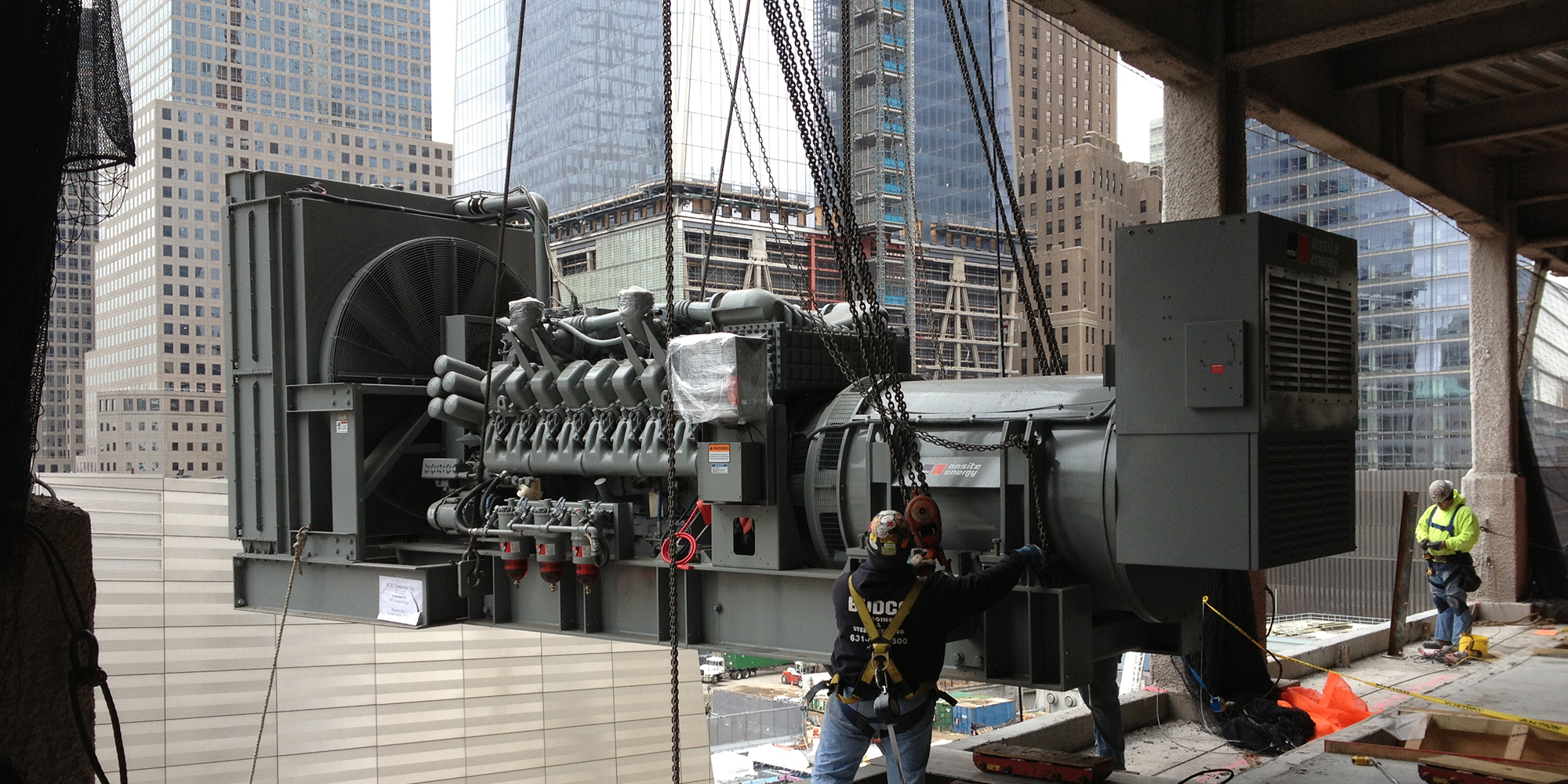 Types of Work Offered
Audio Visual 
Audiovisual (AV) is electronic media used for sound and a visual component, such as slide-tape presentations on digital monitors.
CCTV
CCTV system consists of a camera, lens, monitor and recorder. The camera/cameras pick up the images, which are then transmitted to a recording device and then a monitor.
Control Work
Control work consists of any type wiring that assists in the monitoring or control of a Building Management System, Heating and/or Cooling systems, Motors, Valves and Relays.
Data/LAN
A local area network (LAN) is a group of computers and peripheral devices that share a common communications line or wireless link to help transmit Data.
Emergency Generators
Emergency and Standby systems are used to provide backup power for building systems to provide assurance that life safety and critical equipment can maintain operation during a power outage.
EV Charging Stations
Electric Vehicle Charging Stations are dedicated infrastructures designed to recharge electric vehicles (EV's). They provide electrical power to plug-in electric cars, bikes, buses and other EVs, allowing users to replenish their battery energy and extend their driving range. There is widespread adoption of electric transportation which provides the groundwork for a more sustainable future.
Fiber Optics
Fiber Optic cable is a network cable that contains strands of glass fibers inside an insulated casing. They're designed for long distance, high performance data networking and telecommunications.
Fire Alarm Systems
Fire Alarm systems are considered life safety and is required by law for all types of buildings. They can be initiated by smoke detectors, heat detectors or manually.
High Voltage
High voltage is any electrical system that is over 600 volts. Commonly used for electrical distribution and require particular safety requirements and procedures.
Light & Power
Light is the installation of fixtures, wiring and branch circuiting that can be installed for normal and emergency power. Power is inclusive of main switchgear/panels, branch circuiting and wiring devices.
Public Address
Public address (PA) system is comprised of microphones, amplifiers, speakers and related equipment that is used for voice and music.
SCADA
SCADA is an acronym for supervisory control and data acquisition, a computer system for gathering and analyzing real time data. SCADA systems are used to monitor and control a plant or equipment in industries such as telecommunications, water and waste control, energy, oil and gas refining and transportation.
Security Systems
Security system can be hardwired or wireless and helps prevent unauthorized intrusion into a premises. It also can report any discrepancies or intrusions to a central monitoring agency.
Solar
Solar power converts the energy from sunlight into electricity by using Solar panels installed on a roof or infrastructure. It's a means of reducing energy consumption provided by a utility company whereby reducing electricity costs.
Telecommunications
Telecommunications consists of multi pair cable or fiber optic backbone located in a central telecom room which houses racks and patch panels for distribution throughout a commercial, industrial or residential facility.
Traction Power
Traction power (substation) is used to provide appropriate power needed to supply the railway /subway system.
Transit Signals
Installing and/or upgrading railway signal system incorporates state of the art software and hardware technology to facilitate the communication and detection of transit vehicles between the control room and railway operators.
UPS
Uninterruptible power supply (UPS) is an electrical apparatus that provides emergency power to a device when the input power source fails.
Wireless Systems
Wireless system transfers power or information that are not connected by an electrical conductor. Common items are Bluetooth, cellular phones, headphones etc.