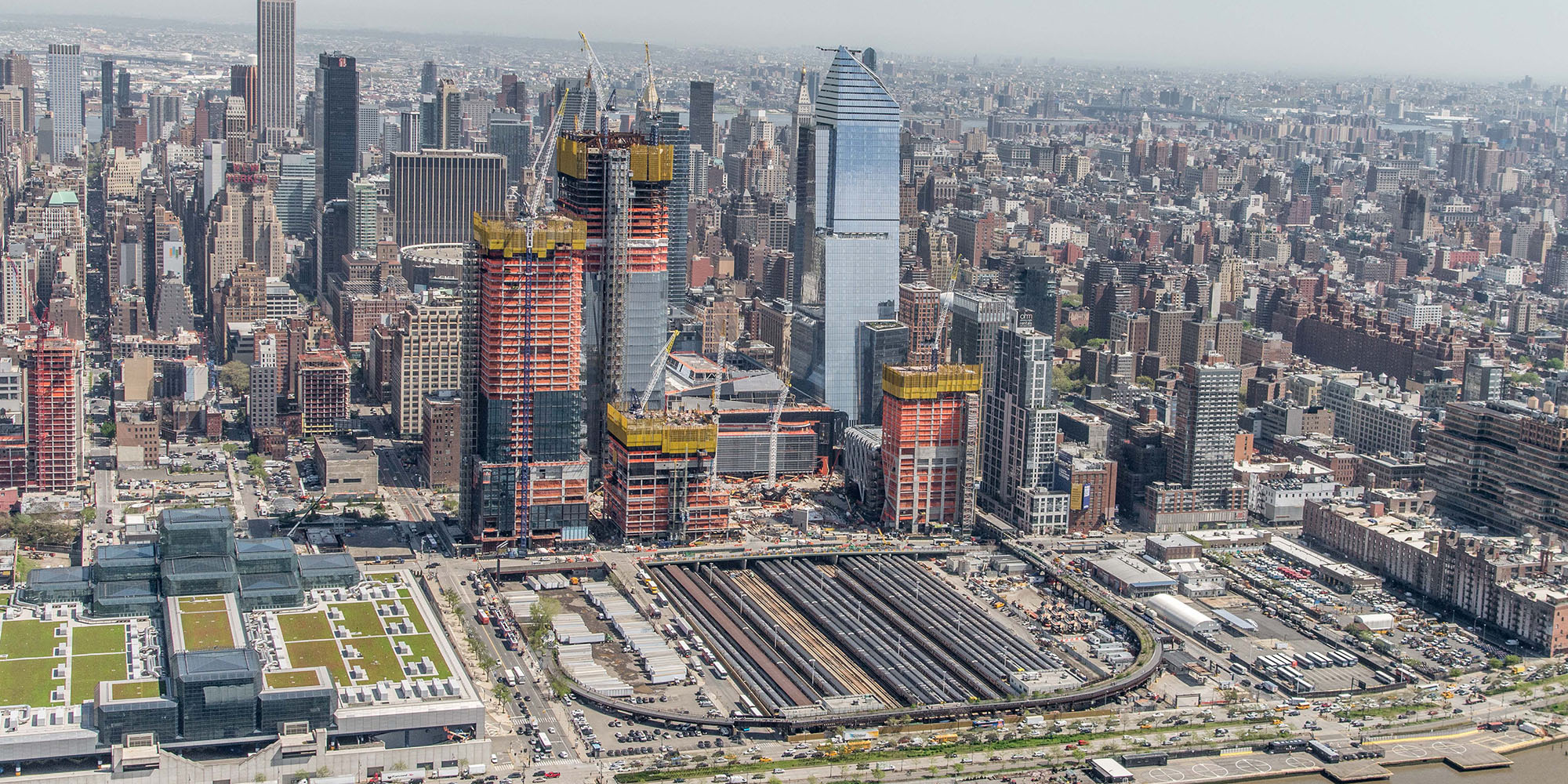 Hudson Yards Platform
Project Details
ROLE
Electrical Contractor
CONTRACT AMOUNT
$115 Million
OWNER
ERY TENANT LLC (C/O Related Companies)
LOCATION
New York, NY
SIZE
26 Acres
COMPLETION
2019
Project Description
This project consisted of building two structural steel platforms over the active Westside Long Island Rail Road (LIRR) railyard, which has 30 active live tracks. Five Star Electric furnished and installed all electrical utilities and systems that would be included in a new interior covered active train garage never before done anywhere in New York City. The platforms support over eleven million square feet of apartment, office and retail space and is bridged over LIRR tracks, three rail tunnels utilized by Amtrak and New Jersey Transit, and the Amtrak tunnel encasement.
Participation in the design-build process was necessary to produce installation shop drawings necessary for Five Star to furnish and install a new 12 meg substation in LIRR's new maintenance shop to feed LIRR's east rail yard and existing ancillary buildings while keeping the yard active with live trains on 30 tracks. The utility design was based on Con-Edison's EO-2022 and consisted of four incoming 13.2kV Con-Edison utility feeders into Con Edison Line Breakers (52-L1-L4) continuing through a 3MVA isolation transformer then into a 13.2kV collector bus switchgear with relay protection and active load shedding logic. Electrical distribution from the substation was 13.2kV feeding secondary unit substations including MV switches, 500kVA step-down transformers and main tie-main LV switchgear. All life safety and EM loads were backed up by two 1.5Meg paralleled generators remotely located in the western rail yard. 
Additional project scope included 480V power to 21 100/200 horsepower ventilation fans, SCADA systems that control and monitor LIRR's power of all substations remotely controlled at Jamaica hub (JCC Center), as well as complete CCTV, fire alarm and BMS systems. Systems were installed in new facility buildings as well as existing buildings all while maintaining LIRR's existing control tower and signal operations. 
Photo Credits: Timothy Schenck