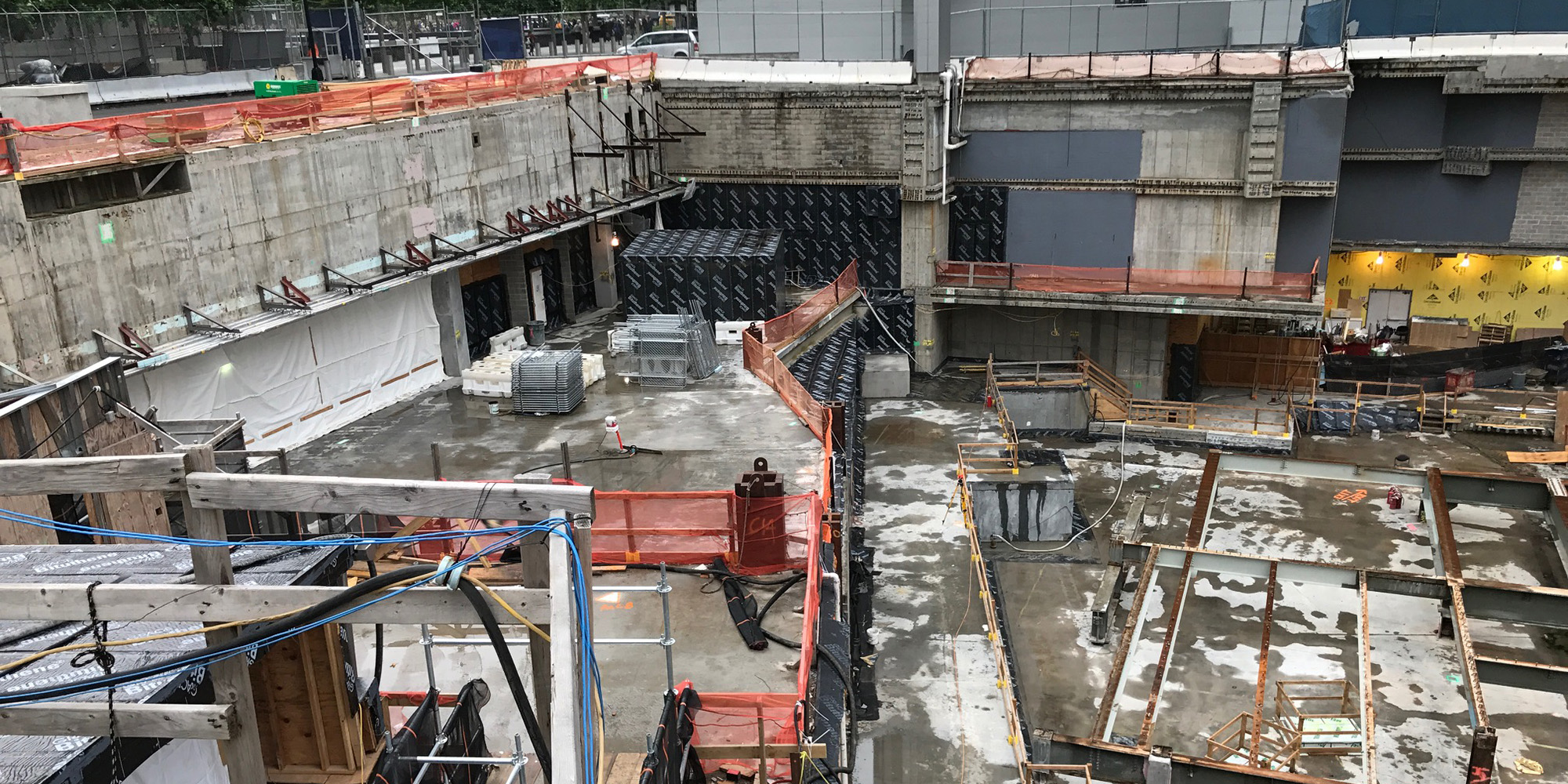 World Trade Center Vehicle Security Center
Project Details
ROLE
Electrical Contractor
CONTRACT AMOUNT
$41 Million
OWNER
Port Authority of New York and New Jersey
LOCATION
New York, NY
Project Description
The Security Center connects the south vehicle security center underground from Liberty Street to Vesey Street on the north side, which will share mechanical and support space with the new Performing Arts Center that is also under construction.
The WTC WBVA project is composed of a vehicular roadway helix and associated infrastructure and will provide subgrade access to the WTC site for authorized passenger cars, vans and emergency vehicles. It is the last component of the Vehicle Roadway Network at the WTC site. The WTC WBVA will include a below-grade common west ramp to connect the East Bathtub service roadway with the permanent loading docks for One World Trade Center, the Performing Arts Center, and the WTC retail development. 
Five Star Electric is the prime electrical contractor to install all electrical systems for the project including power distribution, lighting, fire alarm, radio, multiple security components, traffic management, network and voice paging.